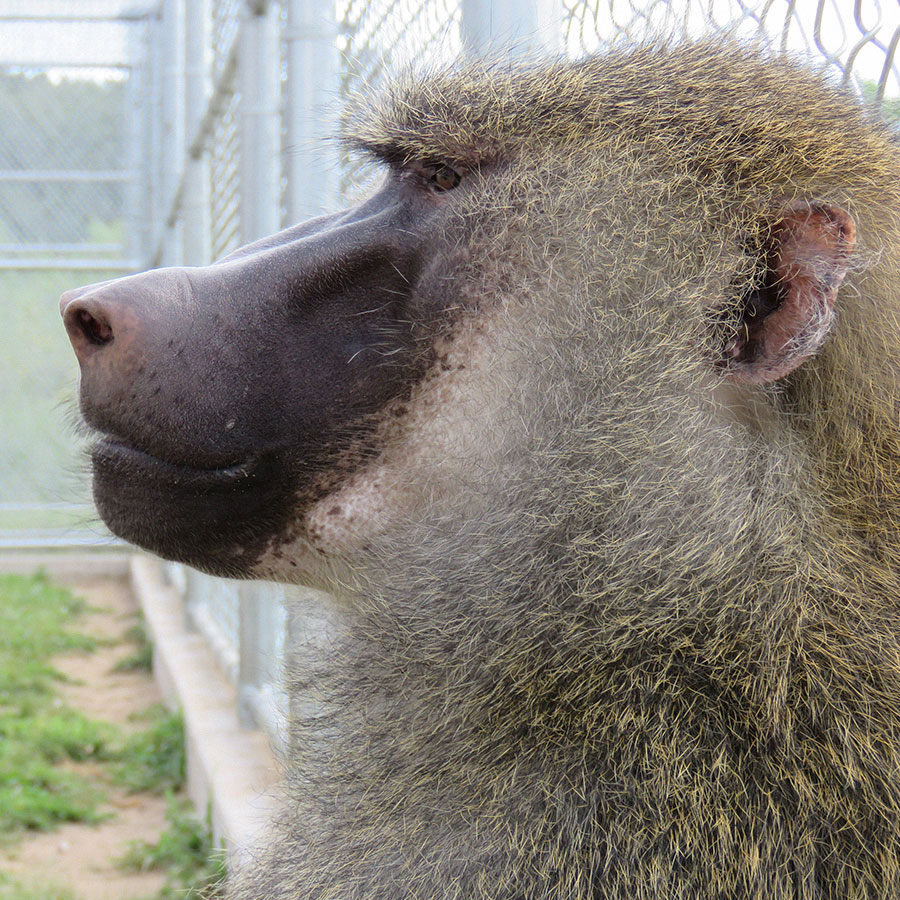 Ways to Donate
Peaceable Primate Sanctuary's online donation platform will be up shortly.
In the meantime, please feel free to donate by calling 574 896-0590, emailing baboonsanctuary@yahoo.com or by mail at the address below:
Peaceable Primate Sanctuary
6415 North 800 West
Winamac, IN 46996
Thank you!
Legacy & Planned Giving
The sanctuary as you see it today exists in a large part from a substantial gift from the estate of Marion Schmidt. She believed in the idea of a Baboon Sanctuary when it was just a dream, and she made that dream come true.
Including the Peaceable Primate Sanctuary in your estate planning is a great way to leave a lasting legacy that will ensure a lifetime of care for these wonderful animals.
Memorial Gifts
Make  a memorial gift to the Peaceable Primate Sanctuary  as a lasting tribute to someone you loved and admired. It will establish a permanent link to the past, and encourage others to participate in a vision for the future.
These are just a few of the giving options that allow you to meet your personal and philanthropic goals. Please contact us to tailor a giving program that works best for you.